Children's Ministry at Mercy Baptist Church
We're thankful for each child at Mercy Baptist Church! Our role as a church is to assist parents in raising their children in the training and instruction of the Lord.
We endeavor to help and reinforce what parents are teaching their children alongside other children of the church.
We seek to accomplish this in two main areas: nursery and children's Sunday school. 
Goal
Our goal is to create a safe and loving environment in which the children entrusted to our care are able to learn about the character of God, discover biblical truth, and learn what it means to follow Jesus Christ.
Mission
The children's ministry of MBC exists to glorify God by: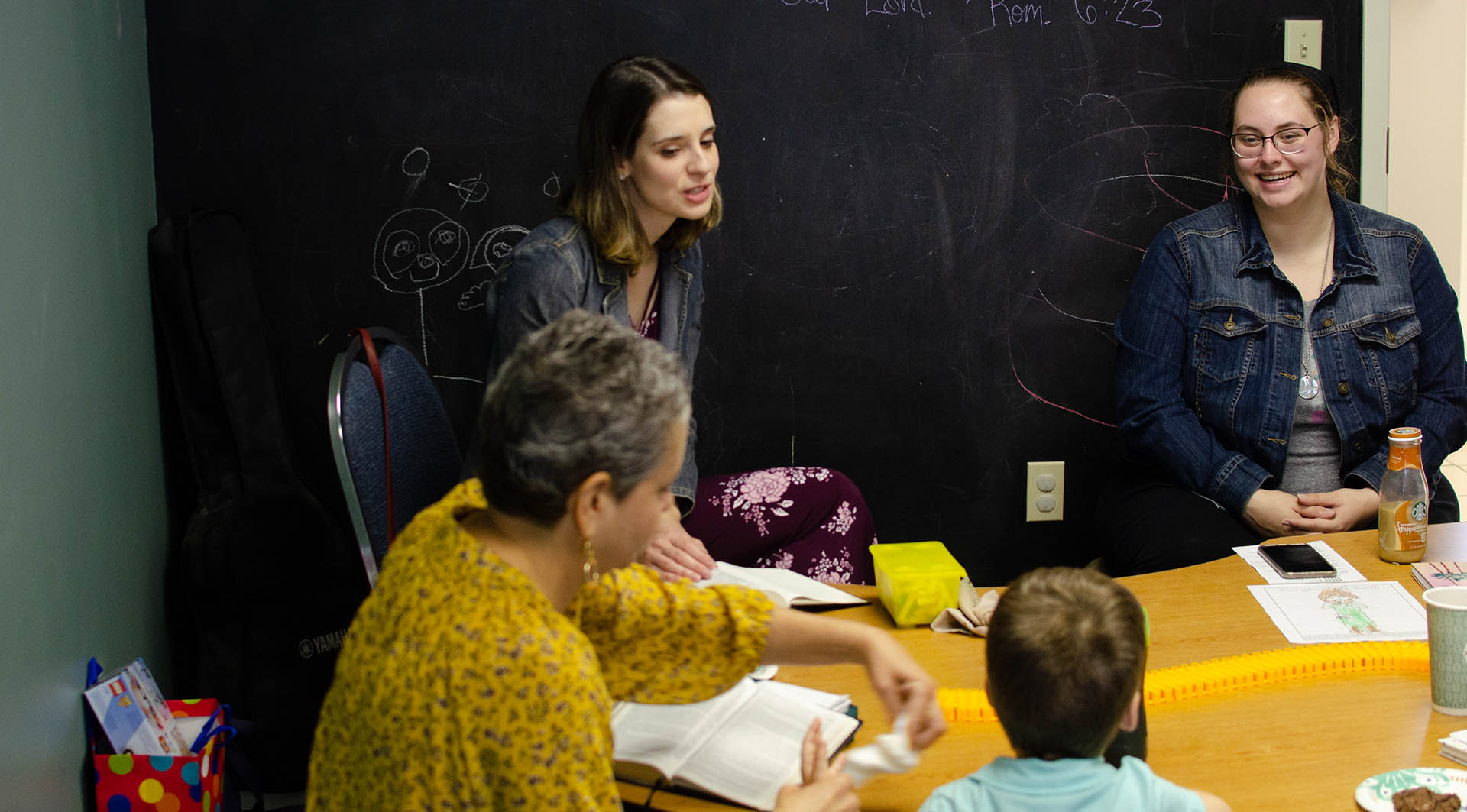 Curriculum
Children's Sunday school curriculum is taken from various gospel-teaching publishers, such as Praise Factory, Desiring God, Founders Ministries, Great Commission Publications, and Generations of Grace.​
Child Protection Policy Overview
Our first concern is that the children be safe while they are in our care. To this end we:
Screen all childcare workers, including background checks


Train all childcare workers

Ensure all childcare workers are accountable to church leadership

Make first aid kit available

Educate childcare workers about recognizing child abuse and requiring  them to report any known or suspected abuse to appropriate governmental authorities consistent with applicable laws and to to church officials.
 Opportunities
Nursery during worship: Infant to around 3-years old.




Children's Sunday school: age 3 to teenager 
Guidelines for children
Parents or guardians of visiting children must check in and check out their children. 

Illness: Children may not attend nursery or children's Sunday school if they have had a fever within the last 24 hours.